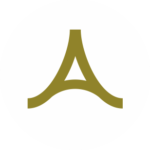 The Advanced Leadership Foundation (ALF) is an international non-profit foundation based in the USA that fosters and develops the skills of future business, political and social leaders. It currently has offices in Spain and Argentina.
Mission: To find, develop, and promote the next generation of global leaders by fostering an environment which provides strategic insight, global perspectives, and the leadership skills necessary to generate change in local and global communities.
Vision: The Advanced Leadership Foundation works to ensure that all people, regardless of their country of origin or socioeconomic status, have equal access to the opportunities needed to positively impact their economies and communities.
We foster Leadership through the following programs: 
Leadership Internship Initiative
International Leadership Summits
Territories in which we have already developed these programs:
Argentina, Chile, Colombia, Ecuador, Gibraltar, Greece, Kazakhstan, Mexico, Portugal, Peru, Spain and United States.
SOME OF OUR COLLABORATORS