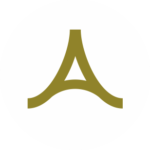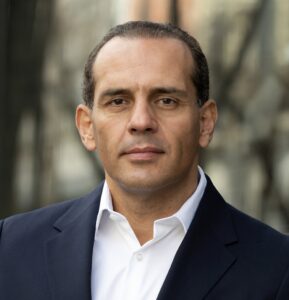 President Advanced Leadership Foundation
Juan Verde is an internationally renowned strategist for both the public and private sectors, with particular focus on sustainable economic development. His specialty is designing innovative strategies to attract investment, accelerate economic development, and support strategic alliances.  
In the public sector, Mr. Verde served as Deputy Assistant Secretary for Europe and Eurasia at the United States Department  of Commerce under President Barack Obama. In this capacity, Mr. Verde led the Department's efforts to solve trade policy and market-access issues faced by U.S. firms seeking to grow their business operations in Europe and Eurasia. Additionally, he was responsible for developing and recommending policies and programs to support U.S. economic and commercial relations with 52 countries in the region. Mr. Verde previously served in the Department of Commerce during the Clinton Administration as an international trade analyst, coordinator, and consultant, working first in the Office of Latin America and later in the Minority  Business Development Agency.  
Within the political arena, Mr. Verde has worked to support democratic political candidates and issues for several decades. More recently, he worked on behalf of the Biden-Harris presidential campaign as a policy advisor, fundraiser, and organizer. He also served as Chair of Americans Abroad for Biden. Mr. Verde has also worked with some of today's most relevant political figures, including former Presidents Barack Obama and Bill Clinton, former Secretary of State Hillary Clinton, former Vice President Al Gore, the late Senator Ted Kennedy, and former Secretary of State John Kerry. Mr. Verde was also a Congressional Hispanic Caucus Institute Fellow during his early career. 
Mr. Verde's policy and private sector experiences have dovetailed in his efforts to promote sustainable global business practices and leadership development. He was a key advocate of Vice  President Gore's "The Climate Reality Project" and helped create its Spain and Argentina  branches. Among other recognitions, he has been named for two consecutive years as one of the 100 Most Influential Hispanic Leaders in the Fight Against Climate Change, as well as one of the TOP100 Disruptive Managers and Leaders of 2021. He was also invited to participate in the UN Climate Conferences, COP25 and COP26. 
Mr. Verde is a doctoral candidate in Economics at the Universidad Camilo José Cela in Madrid,  Spain, where he is investigating green economy strategies for small island nations. He holds a  master's degree in Public Policy from Harvard University and a Bachelor of Arts in Political Science and International Relations from Boston University, and was elected to the Alumni Board of Directors at Harvard University's Kennedy School of Government. In addition, Mr. Verde has been decorated as a knight by the Sovereign Order of the Ecumenical Knights of Rhodes and Malta, and his work has been recognized by Pope Francis.  
Mr. Verde travels widely in support of multiple endeavors. In his free time, Mr. Verde enjoys horseback riding, hiking and is also an avid marathon runner.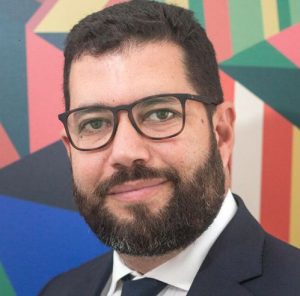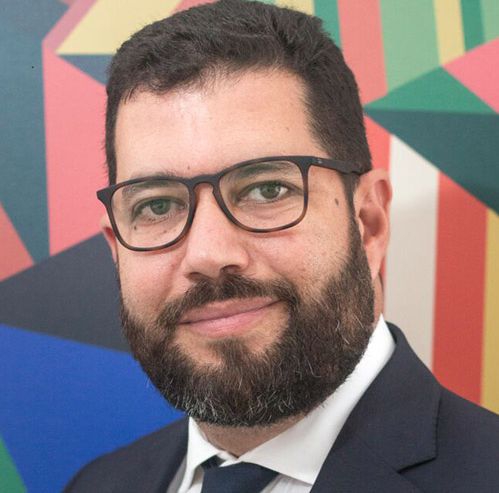 Vice President Advanced Leadership Foundation
Jorge Brown is ALF's Vice President. In this role, he sets strategic priorities, monitors results, and facilitates relationships with key partners. Dr. Brown is also a partner at the US consultancy firm, MAPA Group, an international business development consulting firm headquartered in Washington D.C. He is also a partner in several start-up companies that range from new technologies to fashion retail.
Dr. Brown has more than 20 years of experience in corporate internationalization and political consultancy at both a national and international level. He has developed most of his career as an advisor to numerous business and political leaders in Europe and Latin America, specializing in growth strategies, business development, human resources and corporate strategies. He served as Senior Advisor to the Mexican Ambassador in Belgium and held numerous posts in the Mexican government including the 2000 Mexican presidential transition team. He was also a development coordinator for The Climate Reality Spain, the Spanish branch of former U.S. Vice President Al Gore's climate change nonprofit project.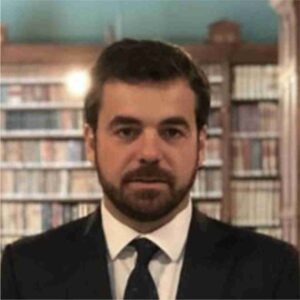 Global Executive Director/CEO
In this role, Jesús executes programs, oversees all day-to-day activities, improves performance, develops organizational culture and directs organizational strategy. Prior to joining ALF, Jesús was the youngest Institutional Secretary of the President's Office of Argentina from 2015-2019. He formerly held other senior management positions in Public Administration, both at local and national levels. He was General Director of Legal, Administrative and Technical Affairs of the Secretary of Tourism of Buenos Aires City, and also Undersecretary of Administration of the General Secretary of the President's Office.
Acevedo is frequent contributor to some of Argentina's most important national newspapers such as La Nación, Infobae and Diario Perfil.
Jesús is a lawyer specialized in administrative law, graduated from the  Universidad Católica Argentina (U.C.A.). He has deepened his knowledge through the Governance and Political Management Program at San Andrés University (Argentina) and he is an Associate Professor of Administrative Law at Universidad Católica Argentina of La Plata.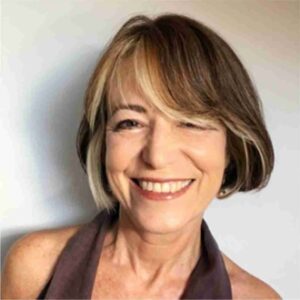 INSTITUTIONAL AFFAIRS DIRECTOR
Lilly is responsible for our strategic institutional development, strengthening relations with allies and other organizations. Working together with the ALF team, she manages ALF's external relations and stewards our efforts in consolidating ALF's positioning as an organization committed to its mission and dedicated to fostering leadership and contribute to transformations towards sustainable development.
Lilly specializes in strategic communications, risk and crisis management, sustainable strategic management and paradigmatic change. She has worked both the private and social sectors, in environments characterized by diversity and multiculturalism, building bridges and intersectoral alliances. She started her professional carrer as journalist in several magazines and journals before focusing in strategic communications. Lilly worked as a consultant for Edelman PR Argentina, Salem Viale & Asociados, and Sphere Consulting. In the social sector, she was Director of Institutional Relations for Junior Achievement Argentina; Strategic Communications Manager for AVINA Foundation Latin America, Director of Institutional Development of Fundación Crear Vale la Pena and Executive Director of Fundación Argentina Ciudadana. For six years she was part of the Selection Committee of 1,618 Sustainable Luxury Fair; consultant in sustainable strategic management for Co-nekt Agitateurs des Symboles. She has collaborated with Sosteniblepedia and the Center of Studies for Sustainability Communication.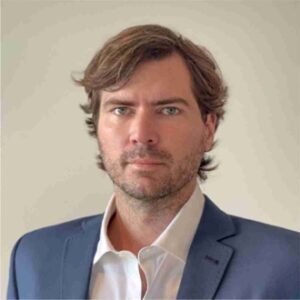 Juan Santamariña is responsible for the finances of our Foundation. He helps to establish and direct ALF's financial goals, objectives and budget.
He is primarily responsible for generating, monitoring and ensuring internal controls, recommending strategies that strengthen finances, generating financial reports that enable the team to make appropriate strategic decisions, and ensuring compliance with accounting and financial standards and applicable regulations in each of the countries in which the foundation is based.
Juan has worked in the development and startup of companies throughout his experience. Graduated as an Industrial Engineer from Universidad Católica Argentina, he has a career focused on management and business. His previous projects cover different areas such as sports, audiovisual, retail, foreign trade, fuel and consulting.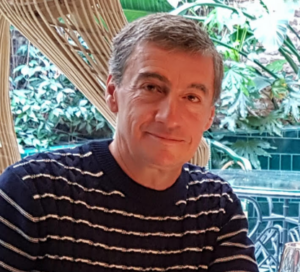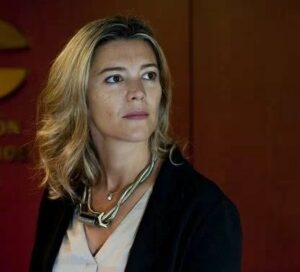 Business Development Director in Spain and portugal
María Esther Diz is responsible for the expansion of our Foundation and for the development of business opportunities in the Northwest of Spain and Portugal. She is in charge of agreements with companies and universities interested in our Leadership Internship Initiative.
Esther Diz is an international teacher and doctoral candidate in educational innovation and international trade. She has fifteen years of experience in business internationalization between Spain and the United States. 
She is recognized for her work as a networker and business references between Spain and the United States. Diz is a sworn translator of English, French and Spanish by the Ministry of Foreign Affairs. In recent years, she has been interested in the leadership and equality of women in Spain and the employability of young Spaniards abroad.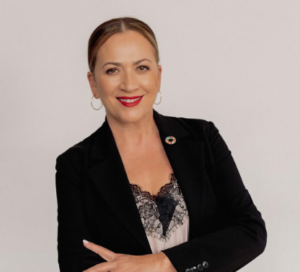 Director of Regional Projects for Spain and Responsible for the Leadership Talent Program of Regional Autonomous Governments of the Spanish Kingdom.
This Effective speaker and expert in Management Protocol (University Miguel Hernandez, Alicante, Spain) has become a seasoned consultant of Tourism and Retail in Spain.
Her professional career has moved from the Communication to Public Affairs, occupying relevant positions in Tourism and Commerce, Private Businesses and entrepreneur.
More than 26 years in different Media and Advertising companies, Radio & TV and 10 years holding top responsibilities of Public Tourism management in the Basque Government.
Recently recognized in the 10th Ranking of the Top 100 in the Category of Women Leadership, Innovation and Disruption of Spain.
Director of the Tourism General Department of the Basque Government (2009-2013) during the though years of the ETA terrorist organization until the cease fire of 2011, closing the period with a +18% growth national and 33% foreign number of visitors. Pioneering Experiential Tourism using Sustainability and local Identity as key drivers.
General Manager of Joyas de España Inc

. 

Creation of High Level Tourism Experiences focusing in the Made in Spain concept for Foreign visitors.
Later, during her last Public tenure as Vice Minister of Tourism and Commerce of the Basque Government (2016-2020) she developed and intensive Strategy of Sustainability, Innovation and Digitalization under the 20-30 Agenda umbrella. Awarded with the Emilio Castellar Prize as a recognition of the innovative digitalization tool  "Basque Retail University" during COVID 19 crisis.
Starting the "Tourism Responsible Shopping" awarded by the WTO (Word Tourism Organization) in order to help local businesses  to create a unique Digital and Sustainable GLOCAL experience.
Entrepreneur and innovator by nature, always looking to impact in the welfare and environmental solutions.
Currently acting as Director for Spain of Camina Sostenible Inc. Camina is a dedicated  firm leader in Innovation and Regenerative Tourism.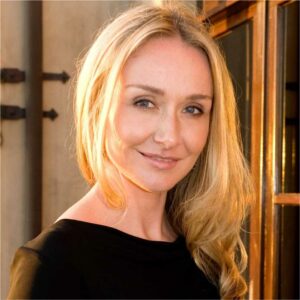 President and Co-founder, Oceans 2050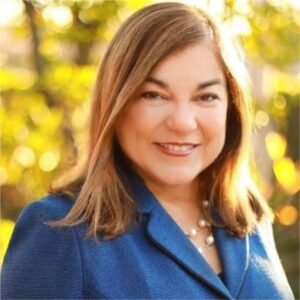 Former Congresswoman from California's 46th District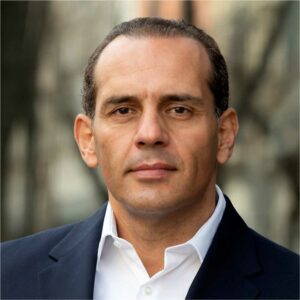 President Advanced Leadership Foundation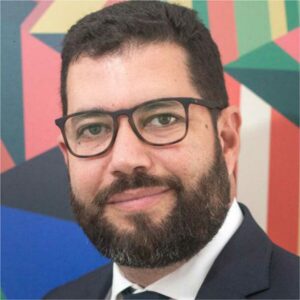 Vice President Advanced Leadership Foundation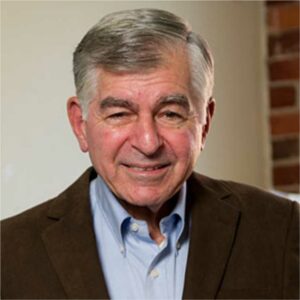 Former Governor of Massachussets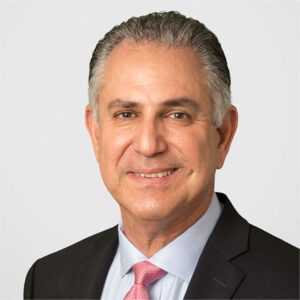 Former Undersecretary of  Intnl. Commerce, U.S. Dept. of Commerce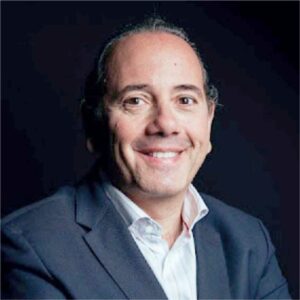 President of Origen Global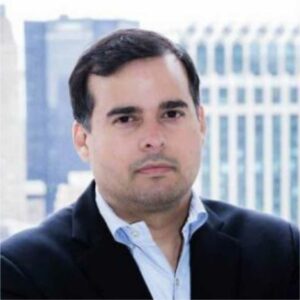 President & Gral. Director, Banco de inversión Torino Capital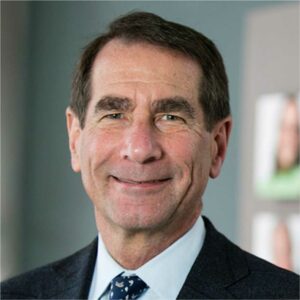 Former U.S. Ambassador to Spain and Andorra