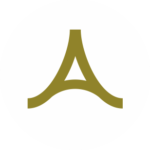 Parasol Foundation Women's LEADERship Scholarship

The Advanced Leadership Foundation in partnership with the Parasol Foundation created a Leadership Scholarship that will benefit four Ukrainian girls in the last year towards graduating from a STEM-related career (Science, Technology, Engineering and Math, including computer science).
They will have the possibility to intern at top companies and government agencies, thus helping to accelerate their personal and professional growth. These include Forbes 500 companies, U.S. government organizations, leading non-profits and the world's most important multilateral organizations.
Internships combine on-site job experiences with training seminars and leadership workshops, which complement to develop and polish professional skills indispensable to build a promising future for themselves and their communities.
The four selected Parasol Foundation Women's Leadership Scholarship winners will be traveling to Washington DC from early March 2023, through the end of June, provided they have been granted a J1 visa by the U.S. Department of State, which is a legal requirement for internships. The ALF team will assist them in the process of applying for this visa.
With thanks to Ruth Parasol and the Parasol Foundation
Aimed at helping young and promising professionals to build the future they dream of the Leadership Internship Initiative helps them develop real-world experience, the right skills and expertise to succeed in a competitive international labor market. It combines:
On-site internships
at a placement custom-selected to fit the profile of the candidate, three to four days a week. The time spent there will contribute towards gaining professional experience and a competitive edge in the job market.
Academic Training,
that combines training seminars and leadership workshops, which complement to develop and polish their professional skills, as well as strategize about their career path opportunities, towards building a promising future for themselves and their communities.
A networking Agenda
completes the program. Candidates get to experience Washington DC through an agenda that not only includes visits to emblematic sites, but also privileged access to events and local contacts. The goal is to make the most of their stay in this fascinating city and start building the contact list with which they will embrace the future they are imagining.
The Parasol Foundation Women's Leadership Scholarship is for:
Deadline for registration is Monday, October 31st, 2022, and the name of the beneficiaries will be announced on November 18th, 2022.
If you are interested, please register HERE!
Please fill in the form. Through a three-step online selection process, four candidates will be chosen.
The Parasol Foundation Trust is the philanthropic division of Parasol International and Ruth Parasol and family, helping to create opportunities for women to pursue their dreams and inspiring the next generation to follow in their footsteps.
The Trust was established in Gibraltar in 2004 and since then it has given over £35,000,000 for health, heritage and education grants in Gibraltar, UK, Israel, India, US, Spain and elsewhere.
Ruth Parasol is its Principal Benefactress giving much of her time as one of the Trustee Directors, guiding grant making, continuing to fund the Trust with her additional money and her private family office providing administrative and investment support.
Advanced Leadership Foundation
Based in Washington, D.C., the Advanced Leadership Foundation (ALF) is an international non-profit organization (501c3) with the key mission to inspire and develop the business, political, and social leaders of tomorrow. Our goal is to identify, build and support a diverse network of leaders around the world who promote positive change in their communities.