LEADERSHIP INTERNSHIP INITIATIVE
Since 2014, our Leadership Internship Initiative has provided over 1,000 recent college graduates from across the globe an immersive career experience in Washington, D.C. In a four-month intensive program, young professionals intern at the top companies and government agencies to help accelerate their personal and professional growth.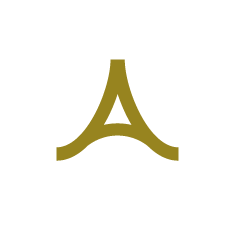 From Monday through Thursday, participants work at their internship sites, which are specifically tailored to their professional interests and/or fields of study. In addition to a unique internship, on Fridays, they take part in professional development and leadership training. With the intention of bridging the gap between university and the real world, interns are given the skills and 'real-life' experiences that contribute to career development. Internships take place in the Autumn (late August to December) and the Spring (late January to May). 
To complement this unique experience, the Foundation offers networking opportunities with mentors and alumni, high-level site visits, informational sessions, and expert guest lecturers to expose youth to a variety of topics and themes. Additionally, our team manages all administrative, logistical and operational components, such as visa processing, healthcare, and housing. 
 Working as well as living with an international cohort, these young professionals are able to build their own early career networks and are provided with the strategic insights, global perspectives, and leadership skills necessary to sustain a competitive advantage in the global workforce.
"This internship gave me the confidence to be my own traveling brand. They taught me key working skills to be a professional and they valued what I had to say".
Kaylan Escamez
Artist/Graphic Designer - Internship in Active Minds - Washington, DC
"He podido trabajar en una organización internacional de Derechos Humanos, el trabajo de mis sueños"
Cristina Crespo
International Center for Missing and Exploited Children
"Aprendes a entender cómo las diferencias culturales tiene un impacto en las distintas formas de hacer negocios"
Juan Jesús Fernández
1776 DC
"Al vivir en otro país, abres la mente y aprendes de personas diferentes culturalmente hablando. Es un antes y un después en mi carrera profesional"
Juan Jesús Fernández
1776 DC
More information: info@aleadership.org