EXECUTIVE TRAINING AND SEMINARS
International leaders, both from the public and private sector, participate in our one-week intensive seminars in which they receive academic and professional training specifically designed according to the needs of each company, institution or government. These seminars allow participants to have a unique experience in Washington D.C., taking advantage of all the potential the city has to offer, while simultaneously learning how the political capital of the United States operates.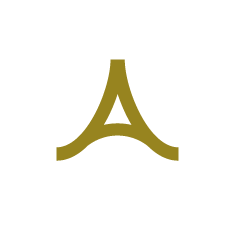 The executive seminars and professional training offered by Advanced Leadership Foundation constitute learning in its most complex form. Their scope goes beyond books and classrooms, synthesizing professional and academic experience through conferences, meetings, visits to unique sites, interviews and debates; all programming is based on critical thinking, structured discussion, and experiential learning.
In 2016, ALF partnered with Georgetown University and the national government of Colombia to execute a one-week seminar on Cybersecurity. Participants had the opportunity to learn from some of the leading academic minds at Georgetown University while also adding hands-on experience with lectures from some of the industry's leading practitioners in Washington, D.C.
In 2017 and in 2018, ALF held the Women's Empowerment in the 21st Century Seminar, addressing the challenges faced by the women of Sonora, Mexico. It provided participants with a platform to become more involved in their communities and discover their career potential. This seminar was designed in direct response to the needs of the women of Sonora, Mexico and allowed all women of all ages and backgrounds an opportunity to gain the tools and competencies necessary to set them on a path to achievement and personal fulfillment.
In 2019, the International Insurance Congress was held in Paraná, Argentina with a modern vision, focused on innovation, green economy and business. Topics specially selected for Argentina, pointing to the future, application of new ideas and technologies; and improving business in key areas. This conference brought together people from North America, Europe and Latin America to discuss the future of the insurance sector and global cooperation. 
ALF has also organized seminars with leading and world renowned experts over the course of the past years with people such as Robert Kennedy Jr, Nobel Laureate Ada Yonath, Alexandra Cousteau and others.
More information: info@aleadership.org